Introducting
Our

NEW

Online Permit Application
Roadata is pleased to provide a method for Industry clients to apply for permits online. Just a few highlights of our new system include:
Save Time Permiting


Fast application process - apply in less than a minute
Eliminate hold time
Start an application and return to it later

Know your Move Requirements


Roadata's

"Smart Icons"

- requirements by permit type
Is my Tridem limited in weight?
Do I need a Road Use Agreement?

Superior GIS Mapping


Interactive Map showing Road Bans, Restrictions, Bridges

Enhanced Reporting Tools


Unit specific cost reporting
Assist in Reconciling Permit cost

Earn

RITA REWARDS

for evey completed Permit
All for the same low price as calling for a permit!
NOTE: RITA can be used to apply for Single Trip Overweight permits and Monthly Licencing permits. For all other permits, please call 1-888-830-7623.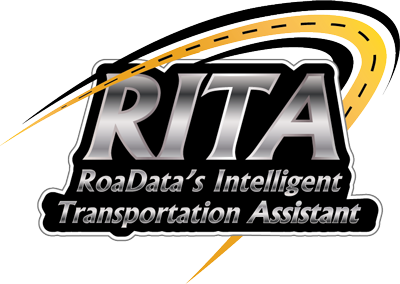 Set Up Free Online Account
Learn about RITA REWARDS
RITA News
RITA - FAQ's
More RITA Information
Watch short video clips of how to apply for:
Service Rig Permit
Heavy Haul Permit
Drilling Rig Permit