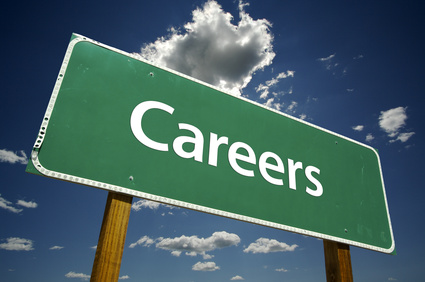 BACK
Roadata Services Ltd, Canada's largest permit agent, is currently seeking a junior level developer to fill a maternity leave position which will assist in the design, development and implementation of new applications. Roadata Services Ltd has proudly been in operation since 1995 offering a one window service related to all aspects of moving overweight, over dimensional vehicles on roadways throughout Canada. Roadata's continuing focus is to build a company that focuses on technology driven improvement of service to both Municipal and Industry clients as it relates to the movement of heavy loads over rural roads.
The successful candidate will work with staff and/or management on development of software and its specification, help desk support and network maintenance support. They must have the ability to create and document a conceptual, detailed design and write code based on the description of the business logic. The position requires a well rounded individual capable of working in all areas of IT as required. Supporting legacy systems as well as dealing with basic networking issues will be an ongoing requirement of the position.
The programmer must have strong skills in working with the following programming languages and applications as well as the ability to learn new technologies as necessary.
Active Server Pages
.NET (VB, ASP)
MS Access
SQL
Microsoft SQL Server
Crystal Reports
ActiveX Controls
Microsoft Exchange Server
HTML
DHTML
XML
Java Script
CSS
TCP/IP networking
IIS
Windows Windows 7, 10
Windows Server 2012 R2
Active Directory
RDP and Terminal Server
Microsoft Office
Education & Experience
At minimum, a diploma in computer systems technology from a recognized post secondary institute or an equal level of real world experience.
2-4 years of experience in software development/support.
Basic networking and server support experience.
Job Requirements
Reports directly to the Information Technology Manager.
Full time fill in position with a minimum of 40 hours per week.
Support of existing applications and systems.
Experience in software quality assurance.
Good communication and interpersonal skills.
Testing, debugging and technical support.
Time management, balancing immediate and long-term work with varying priorities and deadlines.
Designing, coding and debugging web based applications in various software languages.
Ability to develop software based on the description of business logic.
Ability to work and produce required results without close supervision.
Compensation
Hourly wage commensurate with experience.
Medical and dental benefits.
10 vacations days as well as 5 personal days per year.
The successful candidate will be a valued member of the staff at RDS and have an excellent opportunity to gain experience in all areas of IT.
If you are interested in this opportunity and possess the required skills, please email your cover letter and resume to
itmanager@roadata.com.