The application regulates the Municipal guidelines the Oil Company must follow when constructing the approach. Oil companies will process the application through the RDS web interface. Oil companies will maintain who may act on their behalf, such as land agents. The type of development may involve a New Well Site, Existing Well Site Re-development, Compressor Location or Storage Location.
Our system is designed to simplify and streamline the application process for Oil Companies. The automated on-line system provides several benefits:
A mechanism to dramatically reduce the time required to provide approval to construct to industry.
Replaces the old method of "paper and mail in" type system, thus reducing the administrative paperwork load, while improving administrative tracking of applications.
Improves turnaround time by at least 4 days.
Some areas within a Municipality will not necessarily require manual review. If requirements are met within pre-determined areas, municipal terms and conditions an automatic approval can be granted to provide a faster method to receive approval.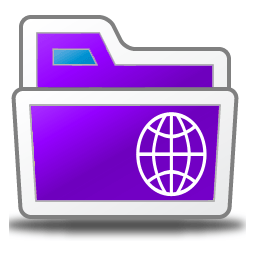 Getting Started
The Oil Company begins by establishing a User Account for access to
www.roadata.com
. This request can be made via telephone 403-314-9500 or e-mail
info@roadata.com
, ensure to provide required information such as company name, address, and primary contacts.
Once the Oil Company has an active account they can designate access to specific Land Agents as needed. These agents are "spending funds" on your behalf. You will be able to add and remove companies that are allowed access to funds.
The applicant will set up a user name and password. This electronic process replaces the old method required for a physical signature. Granting access to key individuals and Land Agents gives the permission to have access to the account.
Application Process
The application will capture all relevant information as well as any required documents that are attached through an upload process.
Site survey documents and Directive 56 Notifications are uploaded into the system and Approval to construct may be granted immediately upon successful processing of the application.
An application number is assigned followed by an e-mail sent to the applicant to notify you of successful completion. The email will identify any additional criteria the Municipality may require and indicate status; approved, pending, rejected, or cancelled.
Terms and Conditions are attached to the application that clearly state how the approach must be constructed, setback requirements, sight line requirements, culvert size, etc. These can range from the construction of approach to Land Use Bylaw's.
Active Participants
Roadata is pleased to provide this service for the following Municipalities:
County of Two Hills
M.D. of Greenview